We provide robust consulting and support services, from the application phase through to continued compliance.
Request a Consultation
Prepare and file all forms: 470, 471, 486, BEAR, 500 and others
Develop 3-year E-Rate Technology Plan
Monitor and process all forms required during the payment and reimbursement process
Develop Requests for Proposals (RFPs) for eligible services and equipment
End-to-end management of the competitive bidding process
Develop bid summaries and ready-to-score evaluation matrices based on proposals received during the competitive bidding process
Retain records on our centralized documentation management system, ErateSync.
Prepare and file appeals
On-site audit and heightened review support
Timely and thorough Program Integrity Assurance (PIA) support
Manage all vendor communications through applicant-specific E-Rate email addresses
Training staff
Manage E-Rate WAN, Internet Access, and LAN deployments
And more!
E-Rate RFP Development
Selecting the right E-Rate consulting vendor can be challenging and costly. Our team leverages extensive knowledge of IT equipment and services to develop best-in-class network infrastructure and services requirements.
Learn More
Our Team:
Identifies and gathers technology requirements
Develops detailed specifications based on requirements and best practices
Prepares Requests for Proposal (RFP)
Creates a USAC compliant bid evaluation matrix
Develops TCO, cost/benefit, and financial analysis
Analyzes needs vs. imperatives
Creates the Vendor Response Evaluation
Why EdTechnology Funds

Experience
We combine over 18 years of hands-on E-Rate experience with in-depth knowledge of technologies used in K-12 school and library environments.

Process
Our goal is not just to manage the process of getting funds, but to help schools efficiently deploy and utilize technology resources.

Service
We provide a white-glove, hands-on approach, with an individual account manager/E-Rate consultant assigned to ensure your team feels supported every step of the way.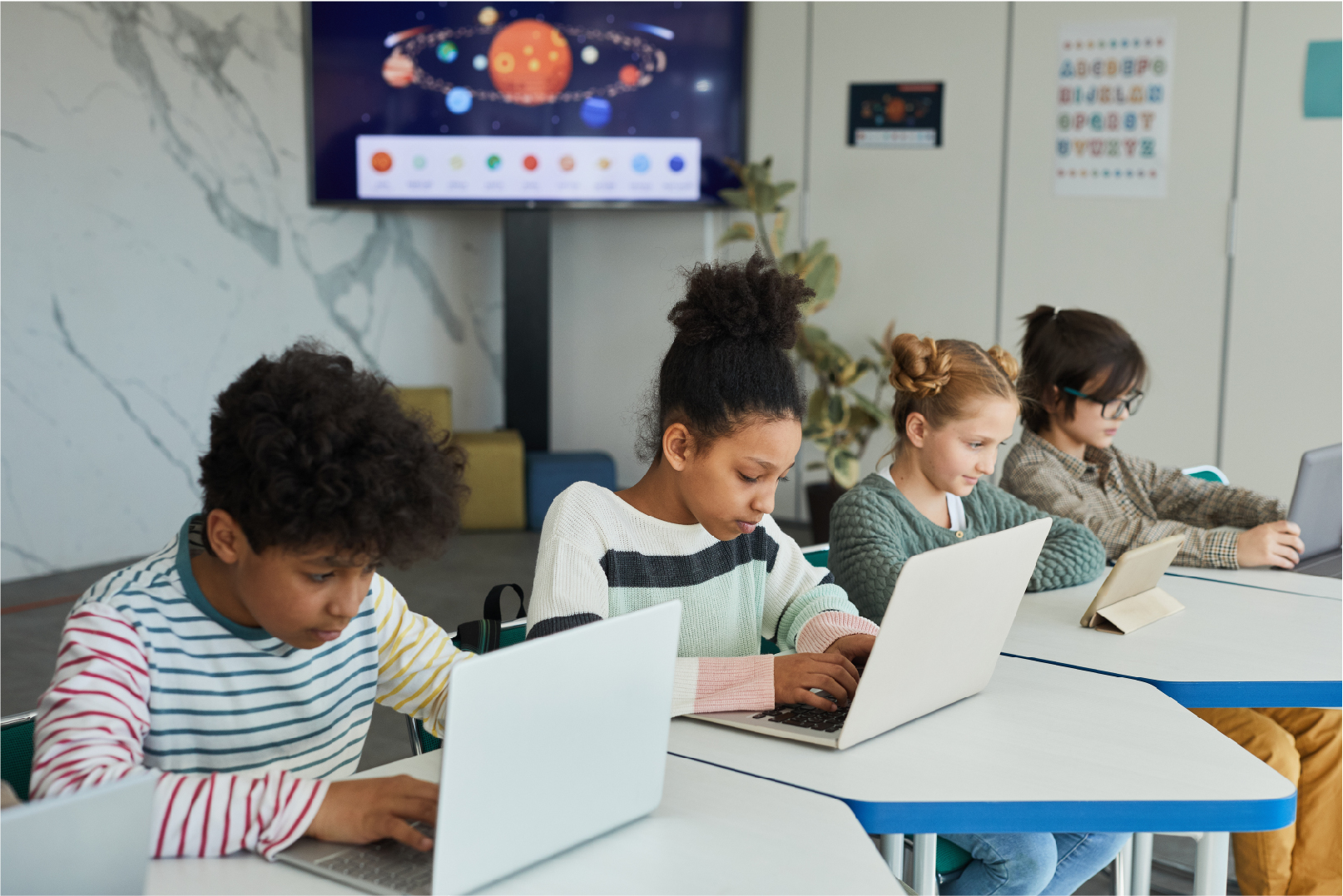 Contact Us
EdTechnologyFunds has helped schools and libraries nationwide navigate the E-Rate and Emergency Connectivity Fund applications processes to onboard and retain critical resources needed to build 21st century learning environments.
Contact Us
Please complete the fields below and we will respond to your inquiry within 48 hours.